Cory's Mobile Detailing LLC

Millsboro, DE
Welcome to Cory's Mobile Detailing & Car Wash Service LLC, home of Mobile Detailing & Ceramic Coating in Millsboro, Delaware.
See Services
We can customize our services to fit your needs We offer detailed hand washing, both interior and exterior. If You're in a Hurry - Don't Worry!
Give me a call and I will come to your location.
We guarantee your 100% satisfaction.
At the end of your wash, opt in for the final inspection. We will walk through the services you received and make sure we meet your expectations.
We never use products or machinery that may damage your car. An attendant is always at the controls, supervising your wash to ensure the safety of your vehicle. We treat every car as if it were our own!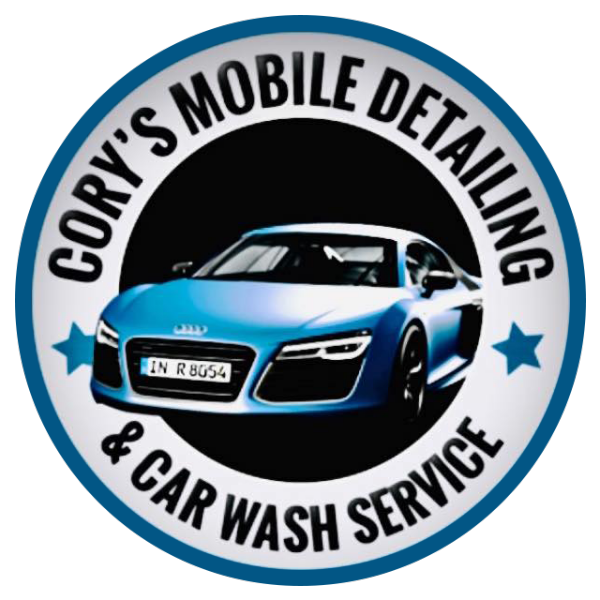 Ceramic Coating
3 Years Starting at $750
5 Year Starting at $1000
7 Year Starting at $1500
Graphene Ceramic Coating (9)h hardness.
This coating provides 7+ years of protection. It protects paint from oxidation, water spots, marks and swirls, tar, bugs and heat as well!
Engine Bay Cleaning - $75
We now offer Engine Bay Cleaning and Degreaser to keep your motor shining and protected.
Interior Deep Cleaning - Starting at $149
This service deep cleans the interior of your vehilcle. It includes shampoo and stain remover.
Water Spot Remover - Starting at $75
Water spot remover for your vehicle's paint.
Starting at $75.
Exterior Mini Detail - Starting at $149
Our Exterior Mini Detail comes with a wash, iron rinse, clay bar and a wax sealant.
RV Campers & Fifth Wheels - Power Washing and Waxing - Starting at $20 / foot
We also detail RV Campers and Fifth Wheels. This service includes power washing and waxing. (Sealant not available).